The Doctor
Dr. Janel Voelker, D.C.,

C.A.C.C.P.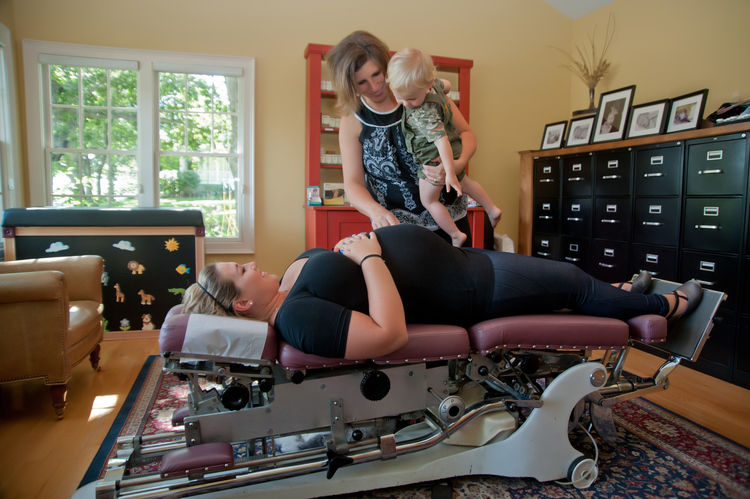 Dr. Janel Voelker is a 2000 graduate of Ripon College with a bachelors in Biology with a minor in Chemistry. She then graduated from Palmer College of Chiropractic in Davenport Iowa in February of 2007. Upon graduation, she received many distinctions, including graduating as valedictorian of her class, and being selected by the clinic faculty to receive the Clinical Excellence Award. An award that is presented to the student in the class who exemplifies the highest ideals of the chiropractic profession, including patient care & leadership.

Upon graduation Dr. Voelker and her husband moved to beautiful Cape Elizabeth, Maine, where she ran a very successful family wellness center, Coastal Wellness Family Chiropractic, for seven and a half years. During the summer of 2014 Janel, Mike, and their three year old son Otto, were called to move back to Wisconsin to be closer to their families. By mid-November they had completed their move and were ready to start a new journey - Holistic Life Chiropractic!
During her seven and a half years of practice in Maine, Dr. Voelker was able to find her niche - working with pregnant women and children! She earned her Certification in Pediatrics through the International Chiropractic Pediatric Association. She is also Webster Certified, a technique used to help pregnant women have safe, health, natural deliveries, by ensuring optimal alignment of the pelvis and sacrum.
Dr. Voelker, her husband, Michael, daughter, Mary, and son, Otto live in Tomahawk where they enjoy the outdoors and lake life. Dr. Voelker's son has been getting weekly chiropractic adjustments since he was only four days old. He is an extremely happy, healthy, and well adjusted little boy! Their sixteen year old daughter, Mary, joined their family in August 2015. She has been enjoying learning about chiropractic care and a healthier lifestyle.
Dr. Voelker is very strong in her faith to God. "I believe that God has blessed me with a great ability to help people heal and be healthier. God works everyday through my hands and words to help others, and for that I am very grateful to Him.